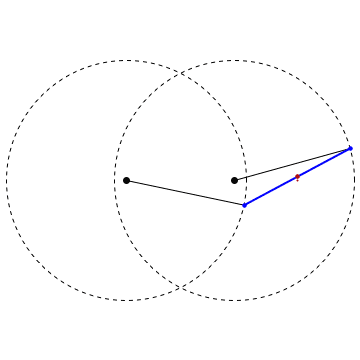 Make a simulation similar to the above animation.
You can drag red dots while it is paused.
Embed a running copy of this simulation

Embed a running copy link(show simulation in a popuped window)

Full screen applet
or Problem viewing java?
Add http://www.phy.ntnu.edu.tw/ to exception site list
Press the Alt key and the left mouse button to drag the applet off the browser and onto the desktop.
This work is licensed under a
Creative Commons Attribution 2.5 Taiwan License